Distribution-Grip dead end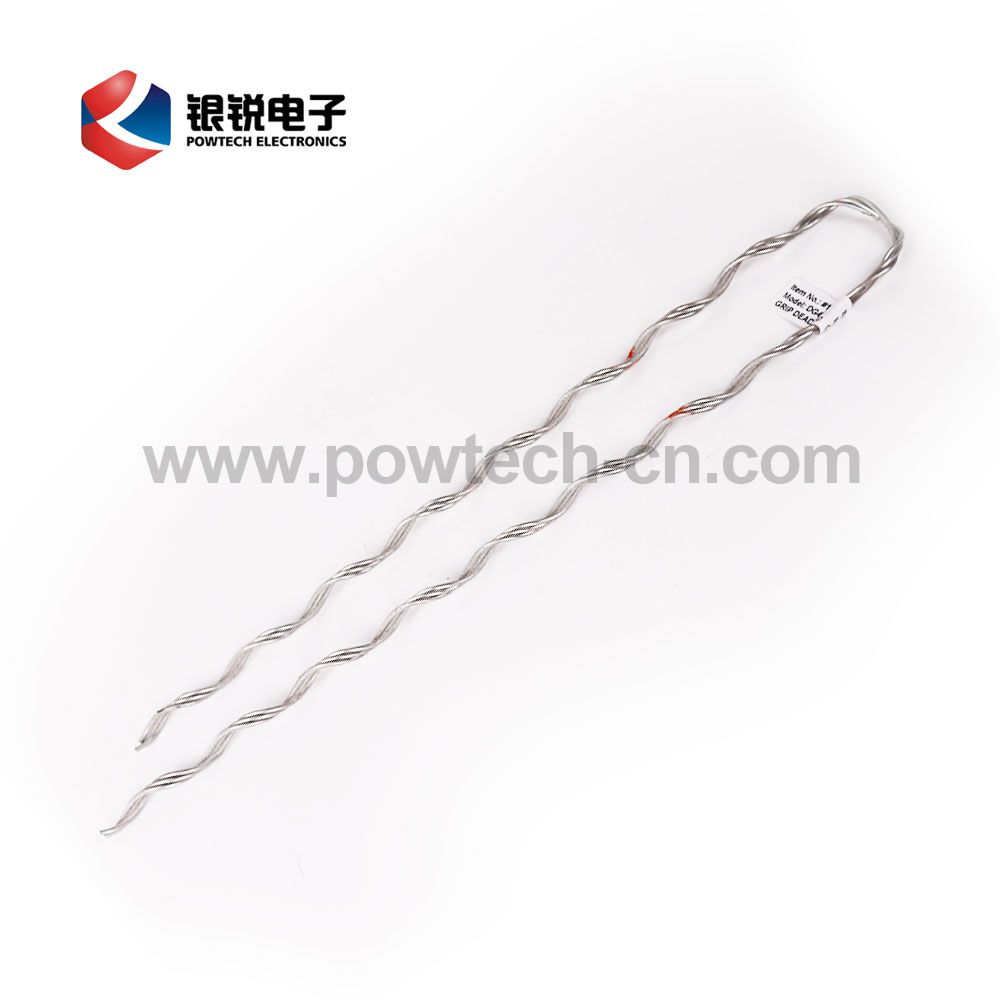 Distribution-Grip dead-ends are recommended for termination of bare or jacketed conductors used in distribution constructions. The high mechanical strength, short length, and interchangeability among different conductor sixe meet the requirement of all categories of distribution lines.
Jacketed Conductors
Distribution-Grip dead-ends, manufactured from galvanized steel are recommended for direct
application on the jacketed conductors.
Rated holding strength
For bare homogenous conductors, the holding strengths shown on the data sheets approximate the rated breaking strength of the conductor. If used with ACSR the rated holding strength approximates the full strength of aluminum strand plus a percentage of the steel core. Holding strength for jacketed conductor is dependent upon construction.
Vibration Dampers
The use of Spiral Vibration Damper should be considered for areas experiencing a history of vibration.
Material used
Distribution-Grip dead-ends are made of material compatible with the conductor to which they are applied.
Technical data: